Get Ready for your Getaway
Find important details regarding your reservation, access, and site highlights below.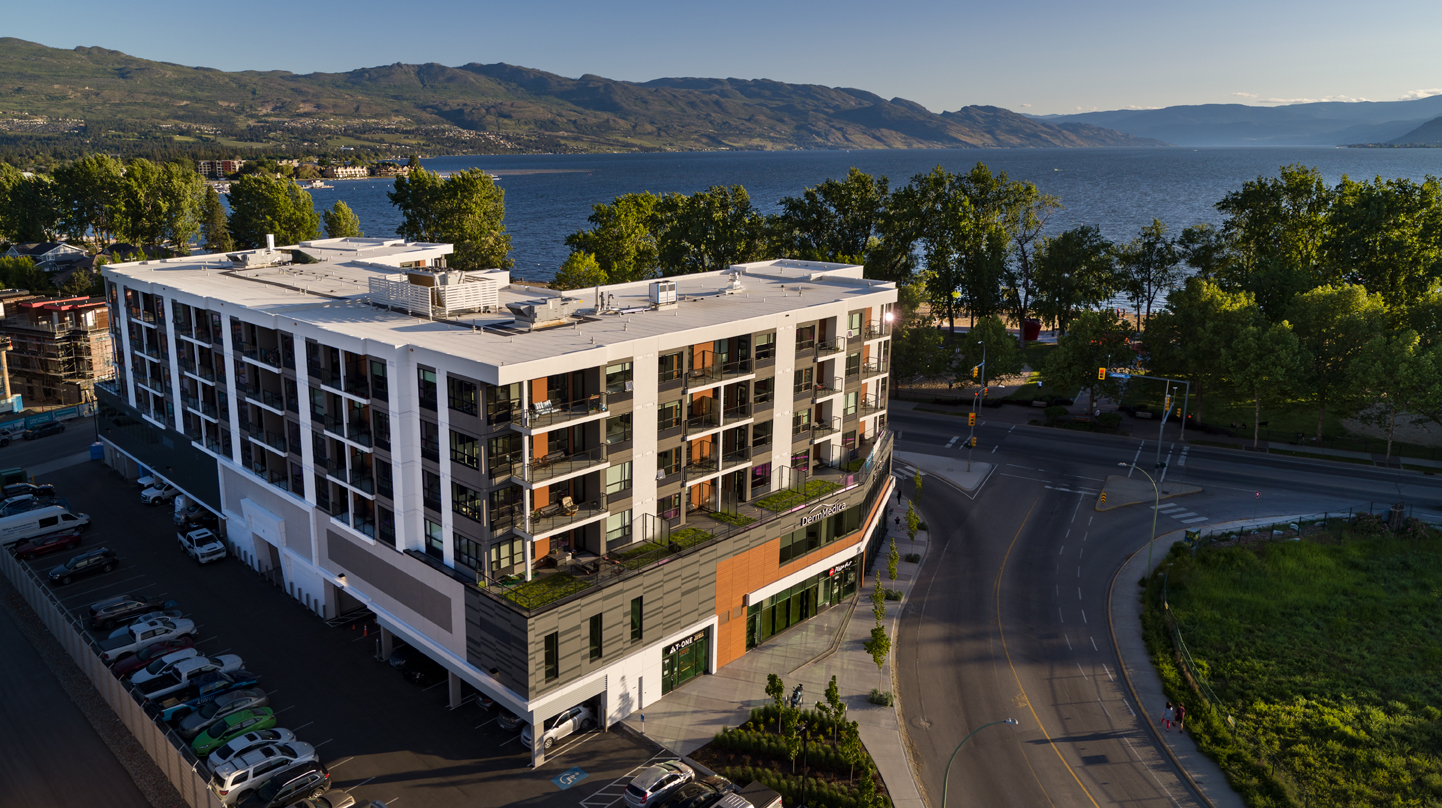 What to Expect
Get Ready for your Getaway
Find important details regarding your reservation, access, and site highlights below.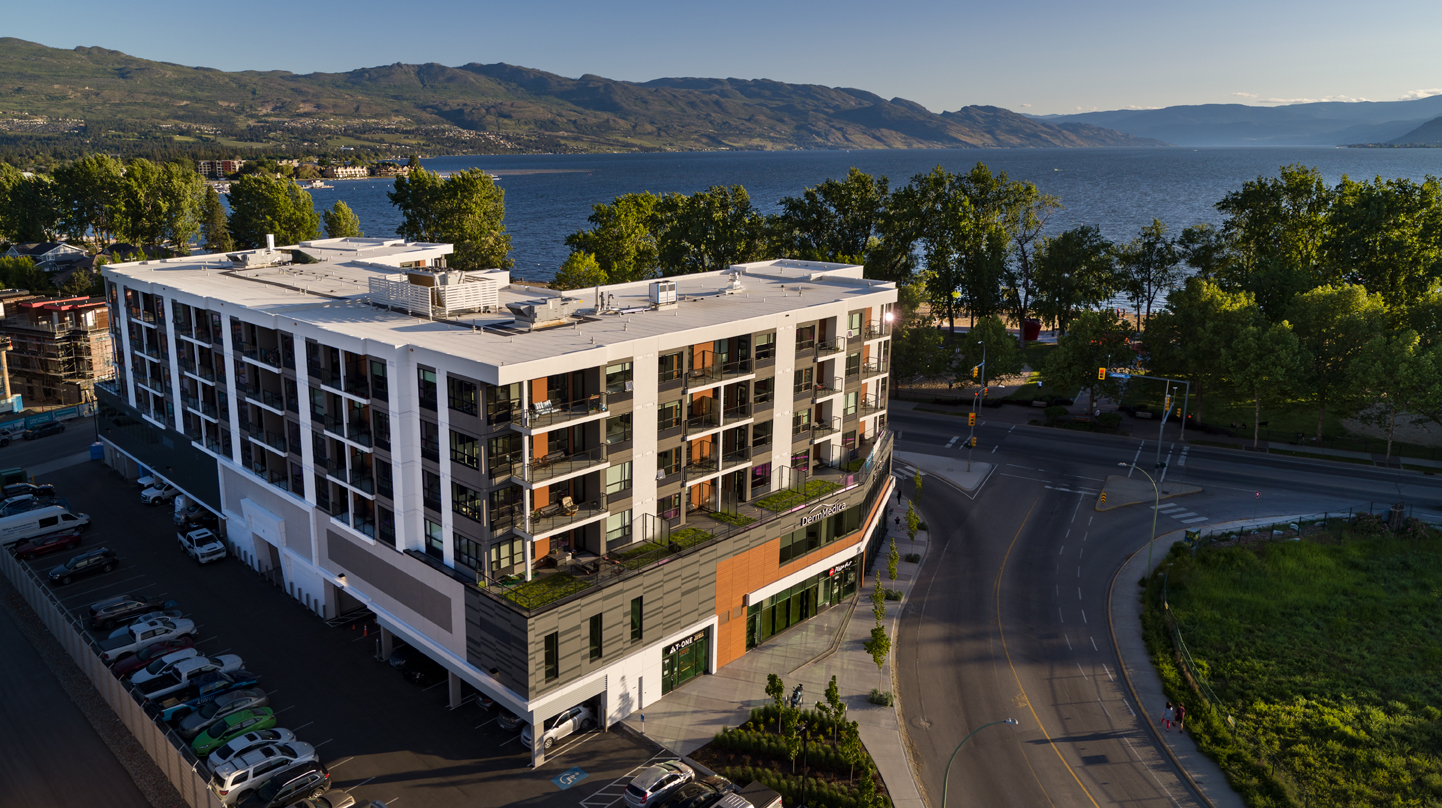 What to Expect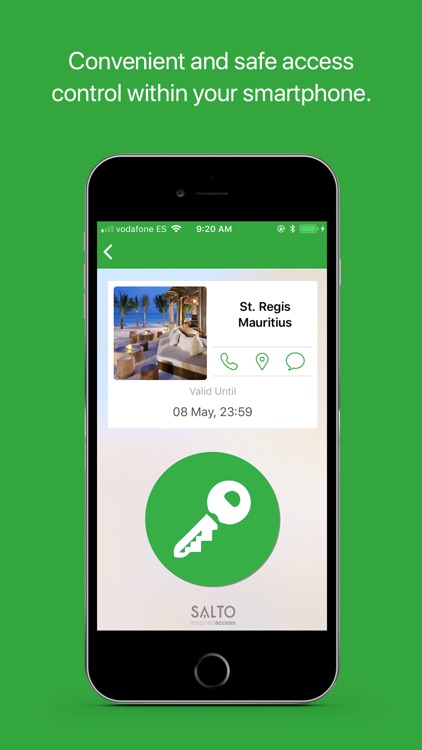 Mobile Digital Key Entry
We use an electronic key system to simplify your check-in. Prior to your stay, you must install this mobile application and register your phone number in order to receive your keys.
Once registered, please confirm by email or text with your first and last name. Digital keys will be sent directly to your device as soon as the suite is ready on the day of arrival.
The app will provide mobile, contactless initial access. Physical keys will be left in the suite as an alternative to use during your stay. This allows you to switch to a physical key card after you check-in, or you may use the app throughout your stay.
Download Salto's
JustIN Mobile App
How to Use Your Electronic Key
Building Access
Check-In
Check-Out
Unlock assigned doors from the JustIN Mobile app by selecting the green key logo within the app.
When accessing your suite, elevators and common area doors, please hold the back of your mobile device flat against the reader while activating the key.
The main entrance can be found via the backside of the property at the center of the building. Access to this area can be found via Swordy or Richter street, on both the north and south ends of the property, with the ability to temporarily park to unload.
Upon entering the main lobby, you will find access to The Shore Residences on your right-hand side, accessible with your Salto key.
Luggage carts and bins are found within the Residential lobby. If you need a hand and all carts are in use, please contact Guest Services. We're happy to assist.
Please confirm your anticipated check-in time by email or text at your earliest convenience. Digital Key access is available at all times, while physical key requirements must be addressed during business hours.
Check-in time is guaranteed between 4:00-6:00pm.
Check-out time is 11:00am.
Keyless entry will automatically expire at 11:30am on the day of departure. Should you require assistance or if you've experienced a key error, please call or text Guest Services.
Physical key cards can be left on the kitchen counter prior to departure to be collected by the housekeeping team or dropped in the key box found on the table within the Residential Lobby.
Removal of garbage and recycling is greatly appreciated but not expected. Pre-loading of the dishwasher, while appreciated, is also not mandatory.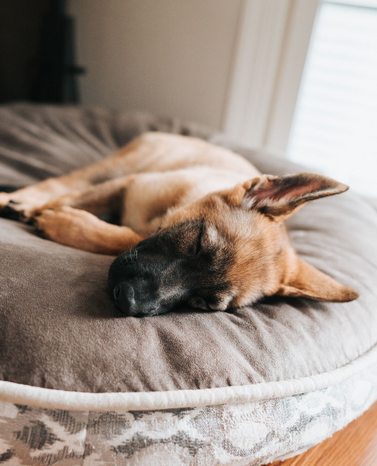 Pet-Friendly Accommodation
There is a $30 one-time pet fee associated with our pet-friendly accommodation options. Please let us know ahead of time if you'll have pets joining you, we'll be happy to update your reservation to include your pet.
 Pets are welcome in common area hallways and elevators on a leash but are not permitted within the amenity room or 3rd-floor terrace.
Looking for pet-friendly activities in Kelowna?
More Information
Non-Smoking Policy
Garbage & Recycling
Housekeeping
Bike Storage
3rd Floor Outdoor Terrace
Internet
Noise & Quiet Time
Property Damage
Food & Beverage
The Shore Kelowna is committed to maintaining a smoke free and vape free property, including the amenity deck and private balcony spaces. Although smoking is not permitted within the building or on exterior balconies, guests are permitted to smoke outside the building in designated areas on the main floor. Guests who do not comply will be charged up to a $500 room-recovery fee per incident to restore guest rooms to a smoke-free condition.
Garbage & recycling drop-off is located on the main lobby floor. From the elevator, turn right and walk straight to the locked door accessible with your Salto key labelled "Residential Refuse". We ask that garbage and recycling are removed prior to departure if possible. Excessive refuse, outside of bin use, left in the suites will be subject to additional cleaning fees.
As The Shore offers vacation apartment rentals, daily housekeeping service is not provided. Our Guest Services team is happy to assist with top-up amenities, replacement items due to breakage, and other requests as needed.
Should you wish to arrange a cleaning service, our team can assist in coordinating a third-party cleaning team for the suite at an additional cost. Costs are subject to the unit in question and range for services from a linen and towel refresh to a full-unit clean.
Please inquire for more information. Irons, ironing boards, blow dryers and additional amenities (shampoo, conditioner, body wash, lotion, body bars, dish soap, laundry soap, toilet paper, etc.), are available upon request through Guest Services.
Complimentary, secure bike storage is available for all Shore guests. The storage room is located on the main floor and is accessible with your Salto key.
While facing the back entrance to The Shore, you will find a "Service Corridor" access point 20 steps to your left of the main entrance. The key card reader is mounted to the wall and you will find the Residential Bike Room straight ahead requiring a second key access point.
During your time at the Shore, please feel free to access our 3rd floor outdoor terrace and enjoy the stunning views of Okanagan Lake! The terrace offers a central BBQ pit and precast fire pit for your enjoyment.
Access to this space is available until 11:00pm daily and the fire can be activated by contacting Guest Services within service hours above. If you are planning to utilize the fire pit after hours, please arrange in advance with Guest Services so that additional support can be arranged to turn on the system.
BBQ access remains open throughout the day, with the gas tree located at the back of the BBQ area. Should the gas not be on when you arrive at the BBQ area, please feel free to open the valve for use. We ask that tools and covers are replaced upon completion of your use to ensure the BBQ area remains approachable and ready for the next guests to utilize.
A complimentary Wi-Fi connection is available for guest use, in all rooms and common areas. To activate the connection, please use The Shore network. The password will be provided in your booking information, or can be requested through Guest Services.
As this is a connected network, you may experience a slow down in internet speeds when traveling in public areas. Should this happen, please access the connection on your device and "Forget Network". You can then rejoin The Shore network as a new connection once more, and it will ensure the device is connected to the strongest signal in relation to your suite.
Please keep noise to a minimum beginning at 11:00pm to protect everyone's right to quiet enjoyment. The Property Management team reserves the right to access and inspect the suite each day if there's reason to believe house rules are not being adhered to.
Large group events or parties are not tolerated and will result in additional cleaning charges and compensation costs for negatively impacting surrounding guests' experiences. Should excessive noise continue to disrupt our neighbouring properties, guests will be evicted without a refund for any remaining nights.
A security deposit will be required at booking. If you damage the suite or its contents, you will be charged the full cost of repair and replacement required to return the unit to its original operating state. As this is an apartment building and not a traditional hotel, please keep it clean before you leave and be mindful of other tenants and our neighbours.
The Shore has a selection of exceptional food and beverage providers on-site for your dining needs. Take-out and delivery options vary by location. Kelowna also offers a variety of food delivery services, including SkipTheDishes, DoorDash and Uber Eats.
On-site options include: Kb&co Conscious Eats, Diner Deluxe, YLW South Street Burger, Hugo's Mexican Restaurant (Coming Soon), Shore Line Brewing Co., Marble Slab Creamery, and T-One Asian Fusion.
Visit our blog for our top dining recommendations around the city.