Patio days are precious in Kelowna. Many residents and tourists plan their days around the sun's peak hours. And who can blame them? Kelowna boasts a renowned hospitality scene, stunning views, and scenic drives to and from restaurants. So when the sun starts to shine, you'll want to have a prime spot picked out.
To help get you started, we've put together a list of incredible patios that you absolutely should visit this summer. All are located within minutes of The Shore Kelowna, so you can start your day enjoying Gyro Beach and spend the afternoon sipping cocktails at one of our local favourites.
Cactus Club Cafe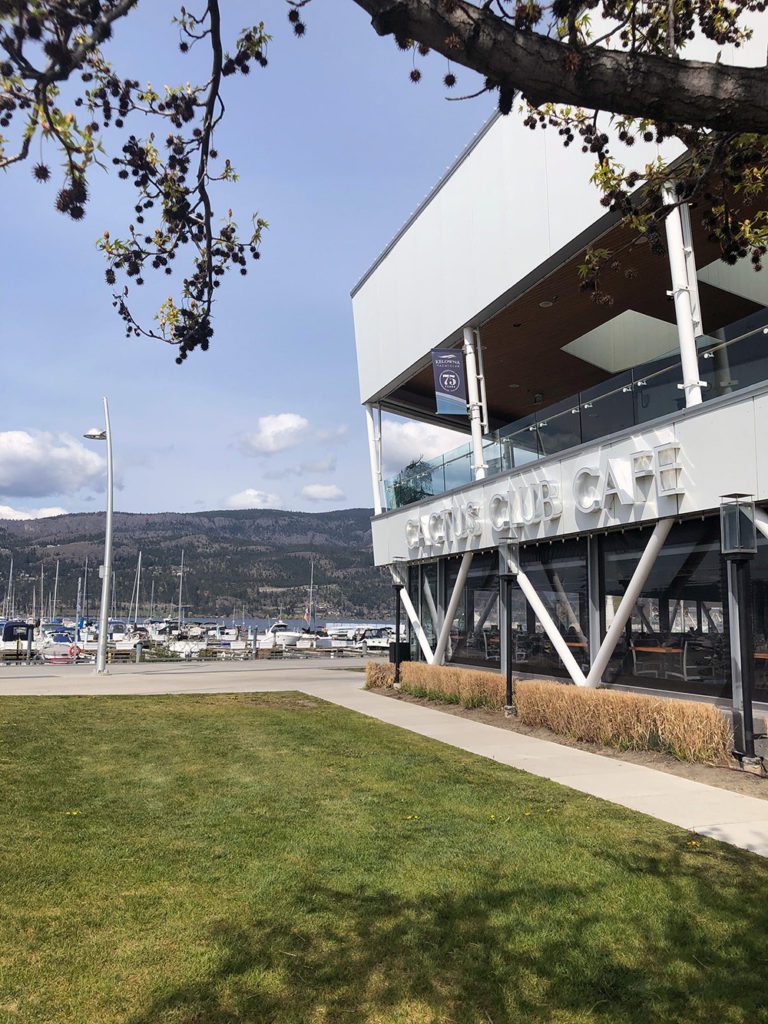 The Cactus Club is loved by many for its recognizable name, fabulous cocktails, and globally-inspired menu items. The Yacht Club location is known in Kelowna for its enviable waterfront real estate. Its patio offers patrons a modern, contemporary space to enjoy this view of the harbour. Plus, being in the heart of the city's Cultural District means you can enjoy a stroll to some great downtown attractions once you're done with lunch.
Be sure to drop-in on a Tuesday or Wednesday for a half-priced bottle of wine. We suggest a bottle of Kelowna's very own 2020 Spearhead Riesling.
Location: 1-1370 Water Street
11 min (5.3 km) drive from The Shore
Craft Beer Market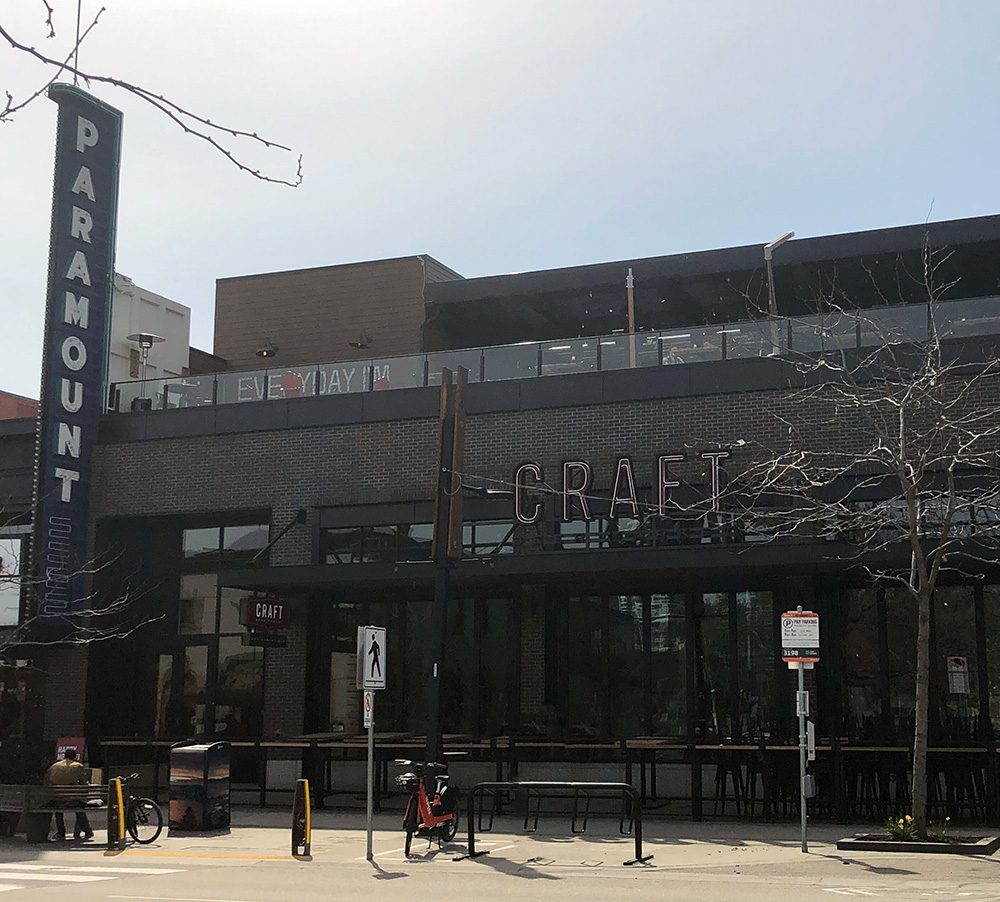 The Kelowna Craft Beer Market offers more than an impressive selection of craft beers—there are over 50 beers on tap! Customers also rave about the laid back atmosphere and superb customer service. Happy hour goes from 2pm—5pm and all day on Sundays. The interior is reminiscent of an old saloon, with exposed ceiling pipes, big low-hanging lights, and endless bar stools. The large waterfront terrace has a similar aesthetic. Large tables are accompanied by nostalgic metal dining chairs. More importantly, every table has a view of Okanagan Lake and the mountains that surround it.
Location: 258 Bernard Avenue
9 min (4.3 km) drive from The Shore
Earls On Top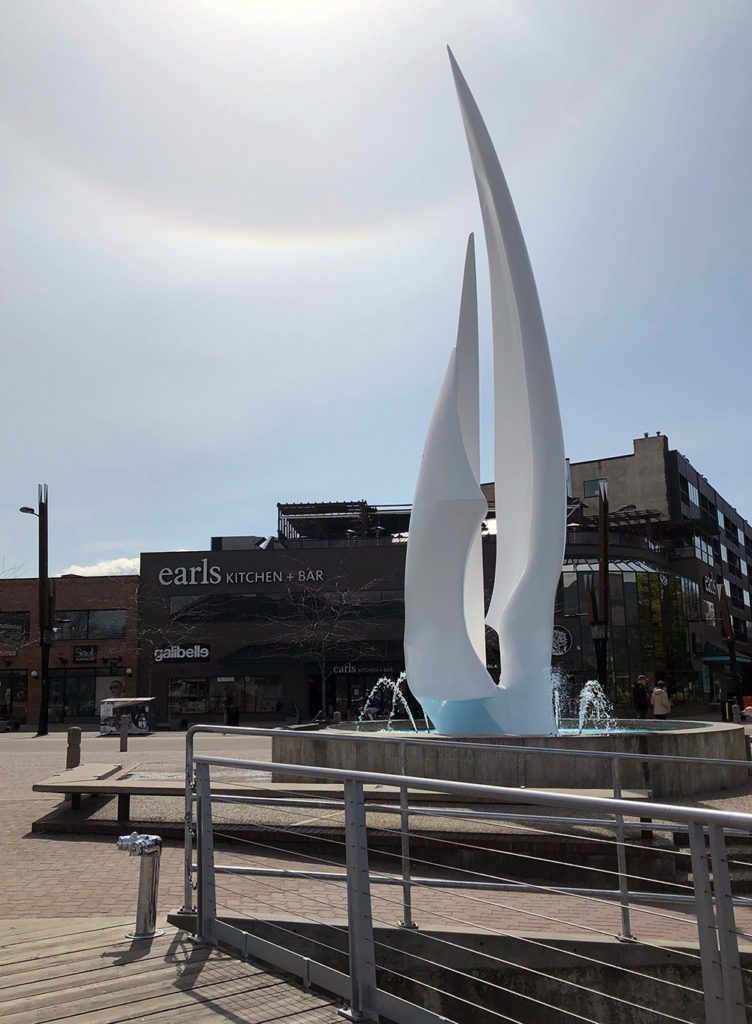 Earls On Top, as it's known to locals, is one of the city's original rooftop patios. This Kelowna bucket-list patio sits atop the Earls Kelowna rooftop. The restaurant itself lies above various Bernard Ave businesses, giving it a true city feel. It offers great food, cocktails and wines while overlooking Okanagan Lake, the Sails (a landmark fountain) and much of the downtown core. Book ahead because this popular dinner spot is in high demand.
Location: 211 Bernard Avenue
9 min (3.9 km) drive from The Shore
Old Vines Restaurant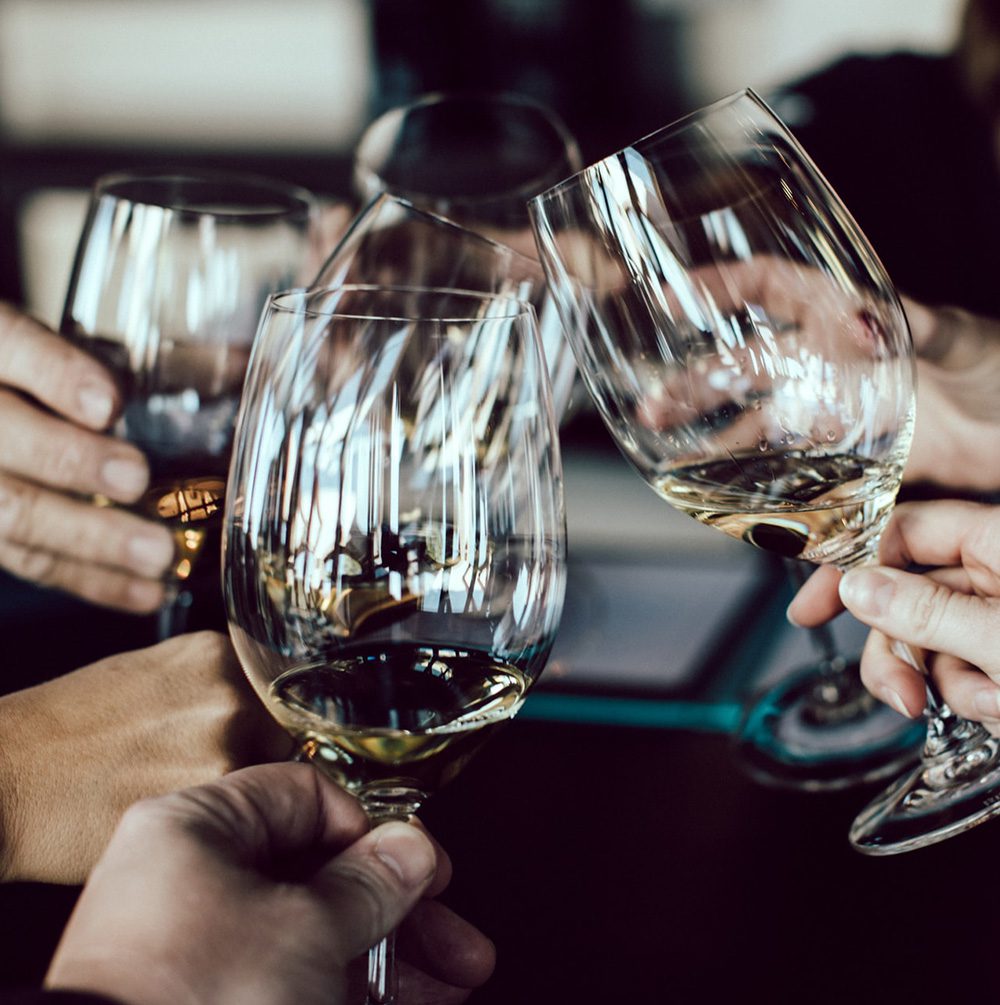 Old Vines Restaurant is located on the serene and inviting property of Quails' Gate Winery. From the restaurant's elegant patio, customers can marvel at the incredible views of Okanagan Lake and Quails' Gate's iconic vineyards. The staff are always personable and have expert knowledge of the wines they're serving. The menu at Old Vines is passionately crafted by an award-winning culinary team. Quails' Gate celebrates all-things local. This is evidenced by the various local and sustainably sourced ingredients on the menu.
Location: 3303 Boucherie Road
17 min (12.4 km) drive from The Shore
Upside Cider
If you're a dog owner, you may have encountered pushback when it comes to bringing along your furry friend. Upside Cider is dog-friendly, with their very own shop dog wandering the premises. You'll find a couple of happy pups on the cidery's sunny terrace on any given weekend afternoon. The bright, open outdoor space looks out onto the establishment's very own organic apple orchard, and the servers are well known for being welcoming and down to earth. Don't leave without trying a wood fired pizza. The apple and prosciutto is one of our all-time favourites.
Location: 2555 Gale Road
26 min (17.8 km) drive from The Shore
Shoreline Brewing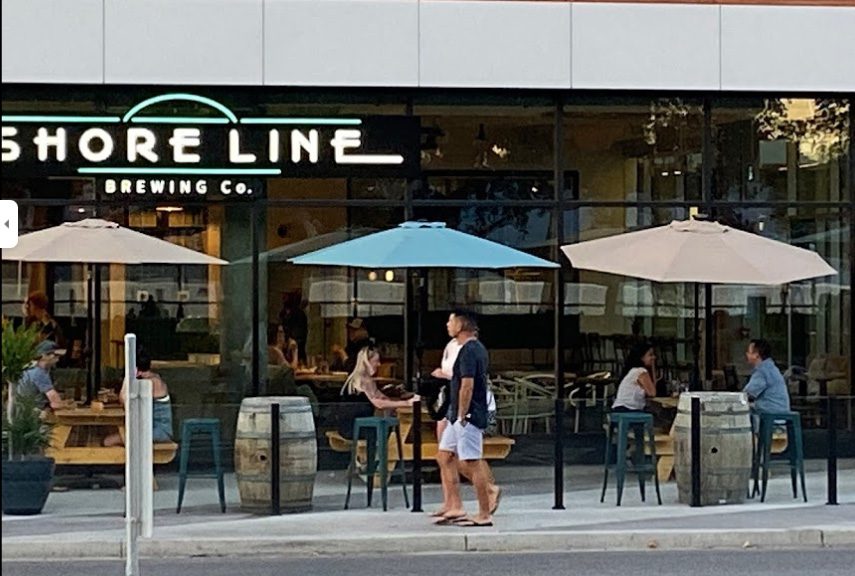 Located steps to your suite at The Shore, Shoreline Brewing has a large patio, house craft beers and delicious comfort food. Across the road from Gyro Beach, you can enjoy beach views while escaping the heat under their patio umbrellas. With beer-to-go options, you can even find your favourites and take them back to your suite to enjoy later! If you're a lover of craft beer, you won't be disappointed. We recommend ordering a few flights and working your way through their beer menu. The best part? No one has to drive.
Location: 3477 Lakeshore Rd #116
On-site at The Shore
End the day on your private patio at The Shore Kelowna
Kelowna's spring and summer days are too wonderful to let pass by without being fully appreciated. The Shore Kelowna offers short-term and long-term rentals to locals and tourists alike. Every suite is fully equipped with modern amenities, complete kitchens, and high-speed internet for those combining work with their time away. Plus, a private patio on every suite. If you picked yourself up a bottle of wine from Quails' Gate or cider from Upside Cider, enjoy it here with the day's last rays of sunshine.
Start planning your stay today.