Kelowna is a beautiful, romantic city. The boardwalks, scenic views, and never-ending array of vineyards are just the beginning. Located in Kelowna's Lower Mission neighbourhood, The Shore Kelowna offers modern suites with private terraces and gorgeous lake views. Onsite amenities and nearby attractions make it the perfect homebase for a couples getaway.
The Rules of Romance
There are a few rules to follow to get the most out of a romantic getaway. For example:
Don't call it 'a romantic getaway'. This can set expectations too high. If you can keep the getaway as a surprise for your partner, we highly recommend it. Otherwise, simply consider this a time to reconnect and spend time together. Once you're in the beautiful Okanagan valley, the romance will take care of itself.
Leave the kids with a trusted friend or relative. It's hard to relax and enjoy your time together when your mind is elsewhere. Knowing that the kids are well taken care of will help to give you peace of mind.
Enjoy a mix of the old and the new. Do you and your partner share a favourite pastime or hobby? While it's fun to try new activities, enjoying shared interests in new locations can also be a great way to reconnect. For example, if you both enjoy golf, Kelowna has 14 picturesque courses to explore.
Leave your busy schedules at home. A couples getaway is about you and your partner, and packed itineraries can be exhausting. That being said, there is a way to plan ahead while keeping things enjoyable.
Flawless Romantic Itineraries
If you're looking for inspiration, here are 13 suggestions for creating the perfect romantic getaway in Kelowna. These are great for any time, but definitely worth considering for special occasions such as milestones, anniversaries, and Valentine's Day.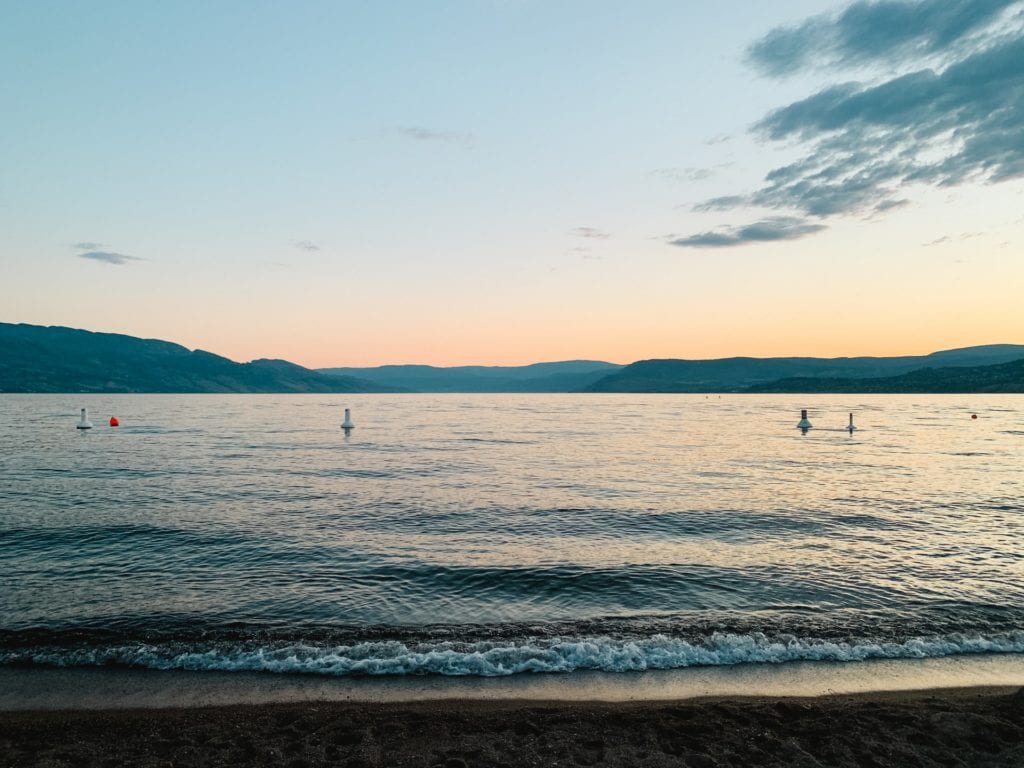 See the stars. The Shore Kelowna is located on Gyro Beach and offers plenty of comfortable seating options for lakeside stargazing. You can also take a drive to nearby Okanagan Mountain Park and view the stars from a mountaintop.
Watch the sunset. Kelowna's beaches tend to quiet down in the evenings. We suggest scouting a quiet location just after the crowds go home to enjoy a peaceful sunset.
Enjoy a float. Spend some time immersed in stillness. Float Space offers 90-minute floats that offer numerous health benefits related to relaxation and heart coherence.
Book a wine tour. Wine tours are a must on romantic getaways. Viator is a local business that offers private tours crafted specifically for couples.
Have dinner in a vineyard. For avid wine lovers, why not linger after the wine tour for a vineyard dinner experience. Summerhill Pyramid Winery is renowned for its local organic fare. The vineyard restaurant hosts a cheese fondue dinner for two every Thursday night. Book ahead to make sure you don't miss out.
Pack a picnic. In a city filled with parks and sunshine, picnics are a lovely way to spend a few hours. Consider picking up some local produce at the Kelowna Farmers' & Crafters Market, or pre-order a charcuterie box from Graze Boxes. These make a superb picnic meal without any preparation on your part.
Rent a paddleboard. Enjoy some phone-free, quality time together on the water. Okanagan Beach Rentals offers various rental packages, conveniently located right on Gyro Beach.
Make dinner together. Going out isn't mandatory. Making a nice dinner from scratch can be equally romantic. We recommend lining up a relaxing playlist, picking out your ingredients together, and making sure your rental unit is equipped with everything you need for cooking – before you get started.
Practice yoga together. Starting the day with a gentle stretch just feels right. Pranify Yoga (formerly Modo Yoga) on Lakeshore is voted one of Kelowna's best studios, and offers an affordable introductory special if you'd like to take in a few classes.
Play games. Visit Twice the Dice, downtown Kelowna's board game cafe. This cute spot has over 800 games to choose from.
Book a spa treatment. Many Kelowna spas offer couples massages and treatments that can be booked online. Beyond Wrapture Day Spa offers a Fall in Love Special, which includes a 60-minute Aromatherapy Massage followed by a 60-minute Signature Facial.
Surprise your partner. Surprises never get old, and they never cease to be romantic. We suggest surprising your partner with a sightseeing air excursion. Air Hart organizes romantic float plane excursions over the Kelowna area.
Say I love you. Gifts can be a beautiful way to show a loved one that you care. FleuRich Creations makes stunning floral arrangements that can be ordered online and delivered to your location. This can even include a hand-written note with the words of your choosing.
Dinner for Two
A couples getaway is a good excuse to explore Kelowna's vibrant culinary scene and award-winning restaurants. With romantic atmospheres and unique tasting experiences, why not try a few?
Love Is in the Details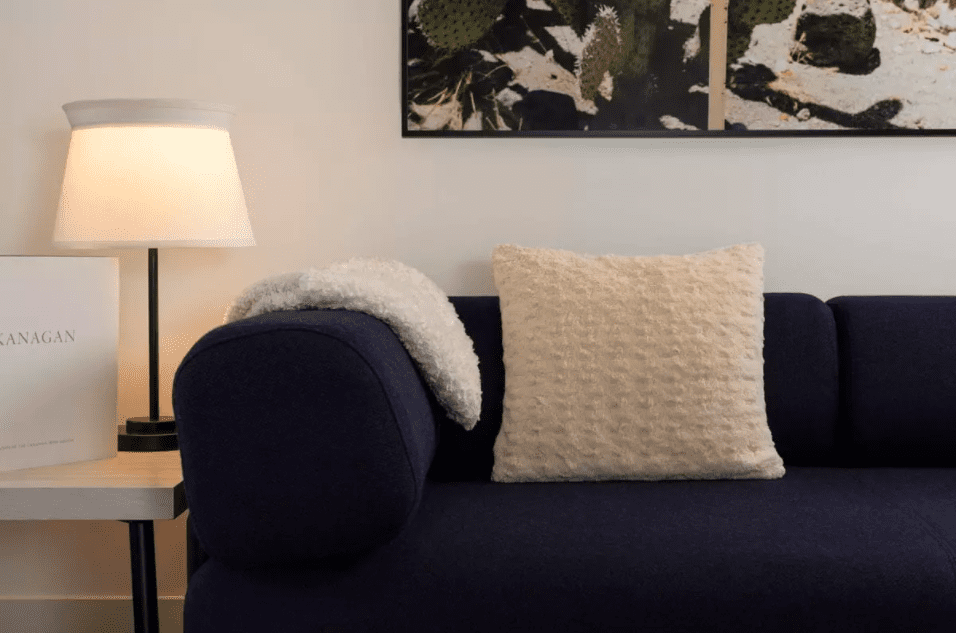 Details make all the difference when it comes to planning a thoughtful trip for you and your significant other. One of the most important considerations is where to stay. Kelowna has numerous accommodations, depending on the kind of stay that you're looking for.
The Shore Kelowna offers private, fully-equipped lakeside suites. Every suite features modern amenities and its own private kitchen. The hotel-apartment is located in the Lower Mission area, minutes away from every urban convenience.
Whether you're a local romantic or visiting Kelowna with a loved one, The Shore Kelowna can help make your getaway unforgettable. Explore our suites or book your stay, today!