Shielded in a valley between the Coast and Cascade mountains, the Okanagan's hot summers, loamy soils and long growing season provide the perfect environment for growing fruit. Documented as a haven for fruit trees and growers since the late 1800s, the fruit industry in the Okanagan shows no signs of slowing anytime soon (check out A Fruitful Century by the BC Fruit Growers' Association for a detailed history).
With community and government support in local agriculture, Okanagan farmers have implemented innovative technologies and processes to expand production. Today, the BC fruit industry is made up of approximately 2000 orchardists and 9800 hectares. The province produces 35% of Canada's apples and the majority of its soft fruits, with a significant contribution coming from the Okanagan Valley.
The fruit industry is estimated to create 7500 jobs and bring in $700 million for the economy, including agritourism – where agriculture and tourism combine. Whether you're a visitor experiencing Kelowna for the first time or a local wanting to explore your own backyard, there are plenty of ways to immerse yourself in the fruits of the Okanagan. To help get you started, we've put together some of our favourite u-pick farms, fruit stands and orchard experiences in Kelowna.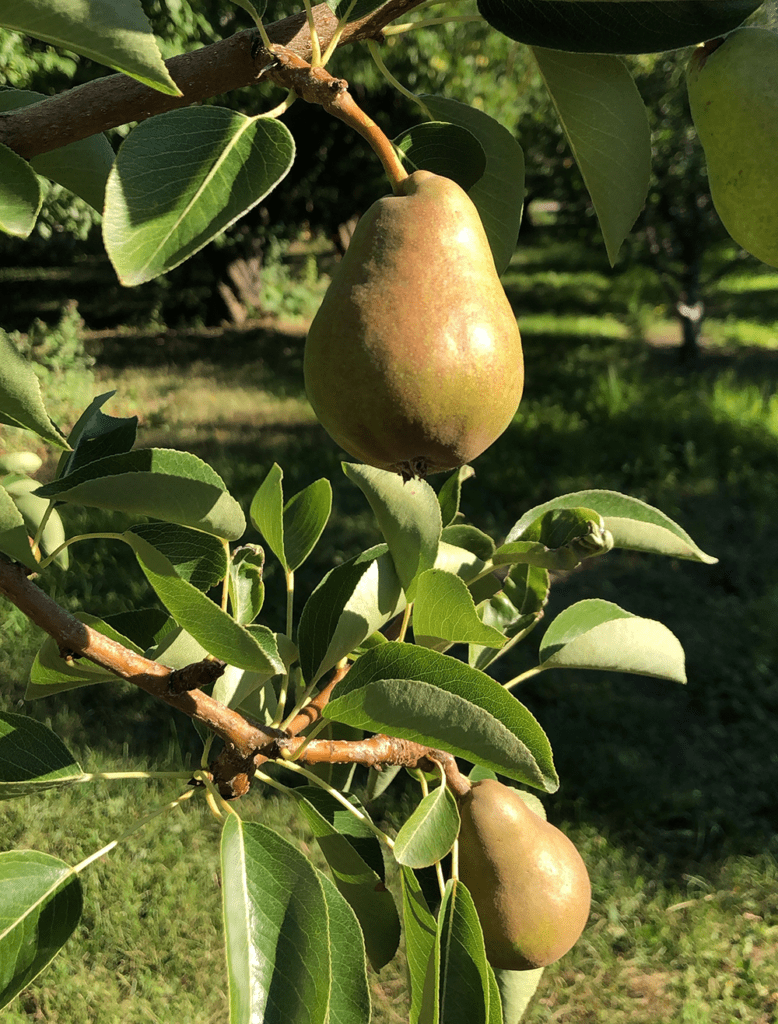 What Fruit is in Season Right Now?
Before we dive in, it's worth mentioning that each fruit has its own harvest season, which can vary depending on seasonal fluctuations in temperature. For example, because of cooler spring temperatures, it's anticipated that this year's harvest season will be delayed by a few weeks. If you have your heart set on a certain type of fruit, it's best to do some research before your visit.
Below you'll find a table listing the major fruits of the Okanagan, along with their typical blossom and fruit picking seasons. While you'll only find fruit during the harvest season, we highly recommend experiencing both! Orchards in bloom are one of Kelowna's most picturesque sights.
Main Fruits of the Okanagan
Flower Blossom Season
Fruit Picking Season
Apples
Early May – Late May
Mid August – Late October
Pears
Late April – Mid May
Mid August – Late September
Grapes
Mid May – Mid June
September & October
*wines available all year
Peaches
Mid April – Early May
Late July – Early September
Apricots
Early April – Late April
Mid July – Mid August
Nectarines
Mid April – Early May
Late July – Early September
Prunes & Plums
Late April – Mid May
Mid August – Mid September
Cherries
Mid April – Early May
Early July – Early August
Berries (blackberries, blueberries, raspberries & strawberries)
Mid May – Mid August *varies by type
Mid June – Early September* varies by type
Note: the South Okanagan tends to have a slightly earlier harvest season due to warmer weather. For simplicity, this table lists the seasons in the Kelowna area.
The Best Fruit Picking in Kelowna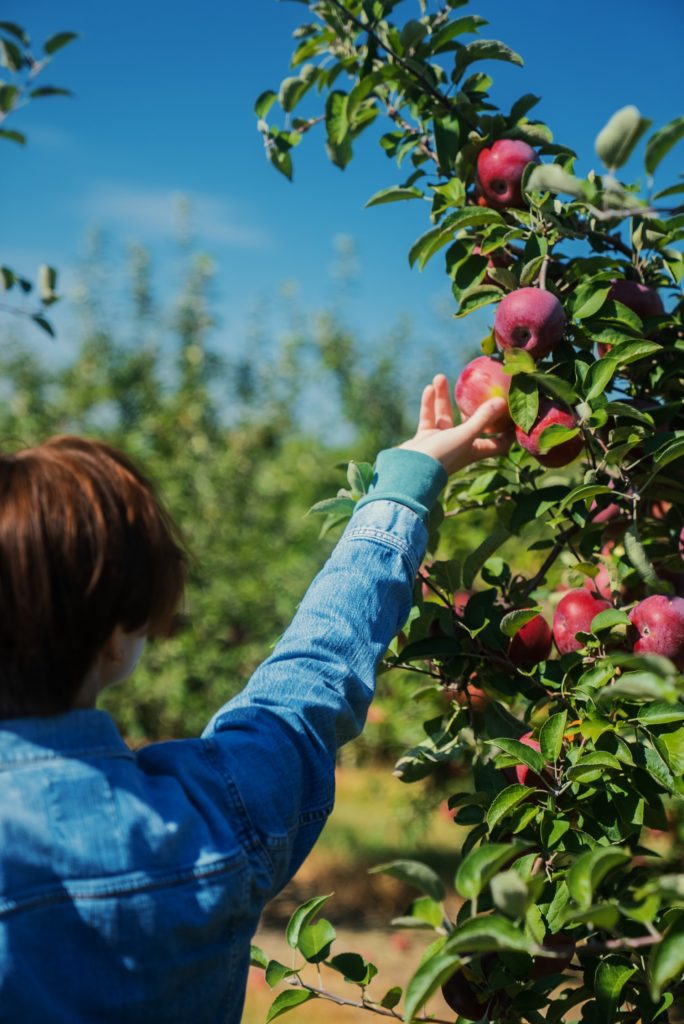 With many fruits available in the summer season, you won't be short on u-pick options. Here are a few of our favourites.
1. Kuipers Family Fruit Farm
Family owned and operated since 1921, Kuipers is well known in Kelowna for creating a family-friendly experience. Depending on the season, they offer cherry picking and apricots in July, peaches in August and prune plums in September. They have an entrance fee of $3.00 for anyone over 10 years old, which includes sampling in the orchard, and their fruit sales are priced by the pound. They are open Monday through Saturday while fruit is available.

Location: 579 Barnaby Road
10 min (5.9 km) drive from The Shore
2. Twin Oaks Organic Orchard
Right next door to Kuipers you'll find Twin Oaks Organic Orchard, a local favourite with friendly owners and all 5-star reviews. This family-friendly orchard offers certified organic u-pick or pre-picked fruits. On site you'll find a variety of animals, beautiful views and organic honey for sale. Their fruit offering includes cherries, apricots, peaches, pears, prune plums and apples when in season.

Location: 559 Barnaby Road
9 min (5.7 km) drive from The Shore
3. Mike & Lizzy's Cherry U-Pick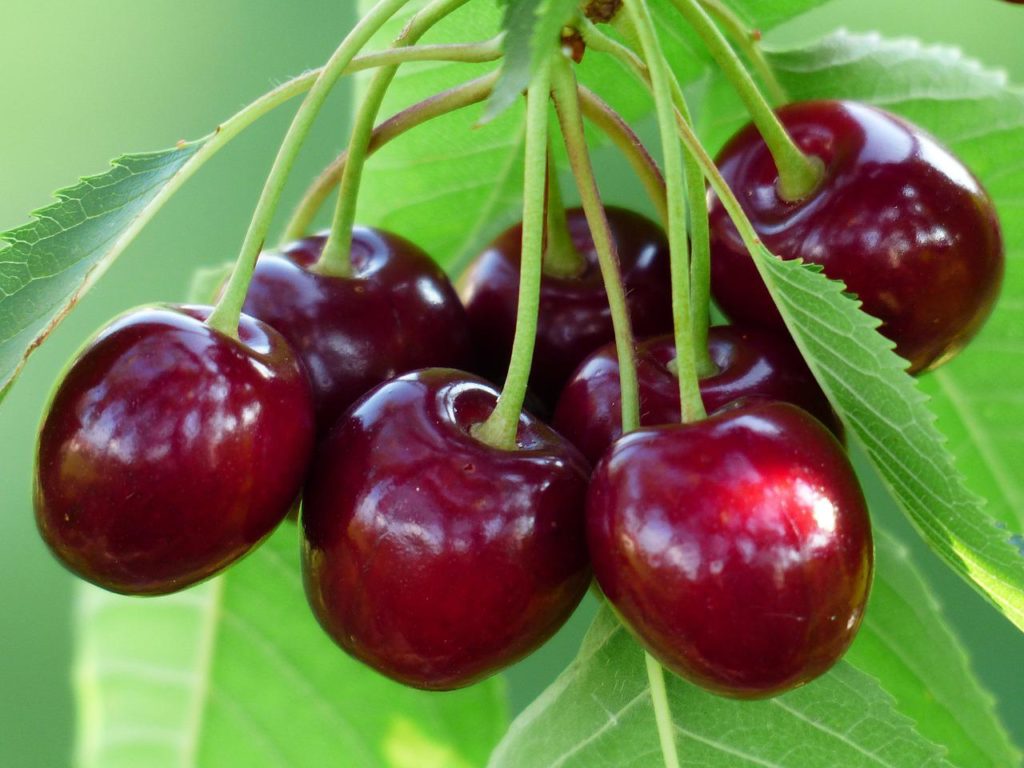 Originally planted in 1948, this family-friendly orchard is home to 6 unique varieties of cherry trees. If you're looking for well-priced, u-pick cherries in Kelowna, this is a great option. The friendly staff enjoy getting kids involved and educating keen pickers on the different types of cherries. They're open every day from 8am–2pm during their July cherry picking season, unless it's raining. Keep an eye on their Facebook page for their opening date.
Location: 4801 Lakeshore Place
9 min (5.6 km) drive from The Shore
Covering thousands of acres of Okanagan orchards, this list is just a starting point. If you want to keep exploring, Do The Okanagan's comprehensive guide on fruit and veggie farms in Kelowna is a great source of information.
The Best Kelowna Fruit Stands & Markets
1. Kelowna Fruit Stand & Cafe
If you're looking for pre-picked fruits and veggies, Kelowna Fruit Stand is conveniently located on highway 97 coming into town from the airport. This large, beautiful fruit stand has a great variety of fruits, vegetables and treats. From fresh asparagus and rhubarb, to strawberries, cherries and fruit pies, all of their produce is farm-fresh and of the highest quality. If you're a fan of flavour, we highly recommend trying the samosas and curry from their cafe – you won't be disappointed!

Location: 5225 BC-97, Kelowna
22 min (14.7 km) drive from The Shore
2. Don O Ray Farms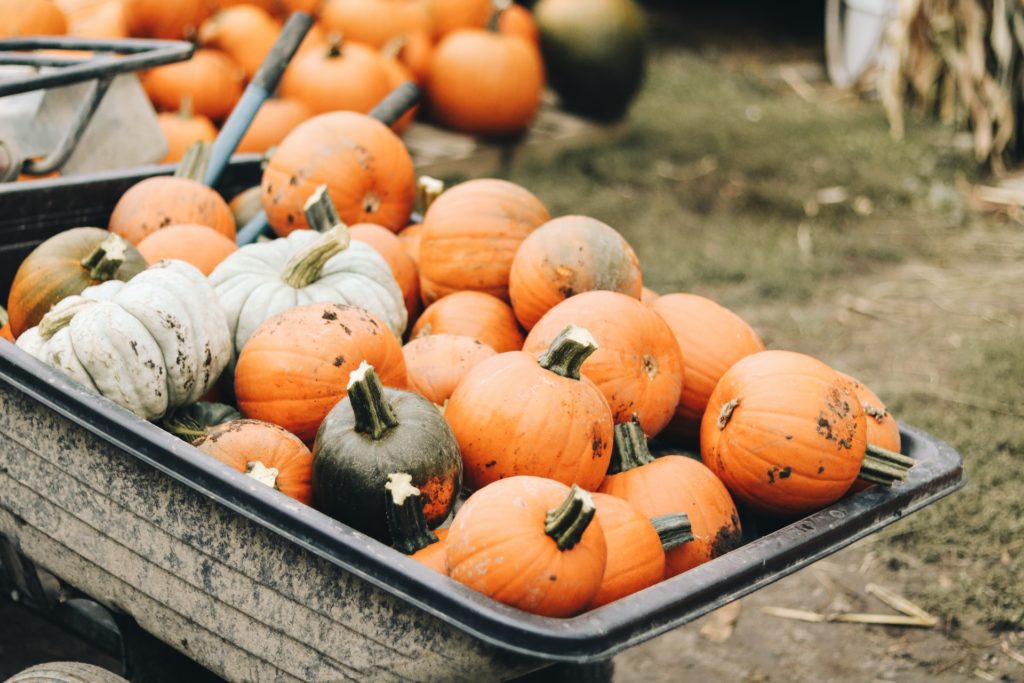 Don-O-Ray Farms has been serving fresh-picked fruits, vegetables and herbs since the 1960s. Beyond produce, their house-brand Nature's Kitchen features handmade items like hot sauce, butter chicken sauce, freezer jams and more, perfect for taking home with you. One of their newest offerings is their online shop, where you can pre-purchase and pick up at your convenience. This is great for shopping during the winter months when the farm store is closed.
If you're visiting during the Spring, Summer or Fall, give yourself a few hours to enjoy their fun-for-all-ages farm. Their petting zoo has a variety of friendly animals including ducks, chickens, rabbits, goats, lambs, peacocks and a pony. On a warm day you can grab a picnic table and cool down with one (or more) of their 25 varieties of ice cream, or make your way through their hedge maze.
Popular with locals in the fall, Don-O-Ray's pumpkin patch offers a large selection of pumpkins. Take your time finding the perfect pumpkin and enjoy the fall colours in the Okanagan.
Location: 3443 Benvoulin Rd
5 min (3.2 km) drive from The Shore
3. KLO Farm Market
Established in 2019, KLO Farm Market is a beautiful new fruit stand that's family owned and operated. Typically open from Spring to Fall, customer satisfaction is always a top priority. Their local offering includes fruits, veggies, meats, juices, pies and more, always fresh and with friendly service. We particularly enjoy their u-pick flower offering. Visit any day between 9am-7pm to pick your own bouquet, or call ahead to have them pick a fresh bouquet for you.
Location: 1760 K.L.O. Road
5 min (2.8 km) drive from The Shore
An Okanagan Orchard Experience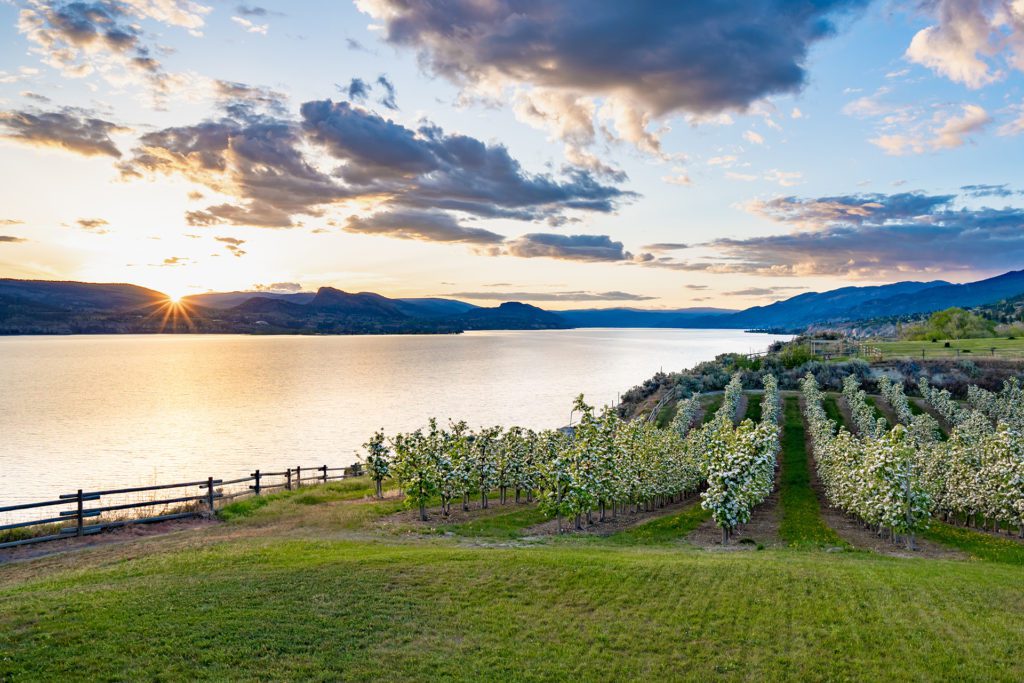 Again, this list is just the beginning! Tourism Kelowna has put together a great guide for Farms, Orchards & Markets, with a handy filtering tool if you're looking for something specific. Using their map view, you can view all the options nearby.
The Shore accommodations are centrally located in the Lower Mission, making it a great home-base for exploring Kelowna's orchards and farm markets. Whether you're interested in a hands-on fruit picking experience or want to pick up some fresh produce to enjoy later at your suite, the options are endless.
Explore our suites or book your have-it-all vacation today!