Whether you're planning a winter ski trip or a lakeside summer vacation, Kelowna has a lot to offer for short term rentals. Popular accommodations include Airbnb & VRBO, cabins, cottages, hotels and resorts, with plenty of options to choose from in each category.
When booking your stay, it's important to remember that not all accommodations are created equal. What looks good online may not translate to the property you'll find upon arrival. If you're planning your next Okanagan vacation, here are some things to consider.
Short Term Rental Considerations
Short term rentals can be classified as any stay under 30 days. Staying in one place for a while means that everyday comforts, quality assurance and location becomes increasingly important. Here are five factors to keep in mind when comparing accommodations in Kelowna, no matter how short your stay may be.
1. Live like a local.
Bustling tourist spots certainly have their time and place, but for the best home-base for your vacation, look to where the locals are. Family-friendly neighbourhoods like Kelowna's Lower Mission give you direct access to the lake and popular beaches, without the traffic and noise of the downtown core.

Kelowna is built on tourism, orchards and wineries, and most residents work to incorporate the vacation-feel into their everyday lives. Staying local gives you a chance to interact with locals and integrate yourself into Kelowna's vibrant community.

Magnificent walking, hiking and biking trails make the Lower Mission a great basecamp for summer fun in Kelowna. The Mission Greenway and Okanagan Rail Trail connect you with nature within minutes from your rental.

Nearby award-winning wineries include Summerhill Pyramid Winery, Sperling Vineyards, Tantalus and Spierhead. These are just a few of over 40 wineries in Kelowna, and over 200 in the Okanagan. World renowned for exceptional varieties, tours and boutique wineries, the Okanagan is truly a wine lover's paradise.
2. Think outside the hotel box.
Built to incorporate more of the comforts of home, short-term rentals are a great alternative to traditional accommodations. Property features to look for include furnished suites with in-suite laundry and kitchen, television and wifi, quick access to transit routes, and a great central location close to parks, trails, and recreation.
3. Home is where the food is.
A memorable food and drink menu can make a great trip extraordinary, and units that are equipped to support long-term residents provide more options. If you've been wine touring all day, heading back to your rental for a home-cooked or takeout dinner on your private patio can be the perfect way to spend the evening.

With COVID-related restrictions and uncertainty, having the option to cook in an in-suite kitchen is a big advantage. Many Kelowna restaurants also offer delivery, in addition to Skip the Dishes and DoorDash delivery services.
4. Property management you can trust.
Who's curating your stay? A mismanaged property can throw a wrench into your vacation, resulting in unexpected changes or complications in your vacation schedule. A professional property management team, such as Appelt Properties, offers an additional level of quality assurance to your stay.

While many property rental platforms provide assistance in the case of a mismanaged property, this doesn't avoid the hassle of contacting a support team, trying to find a new place to stay, and dealing with refunds, payments and owners. Professional property management ensures that your stay is exceptional from the start.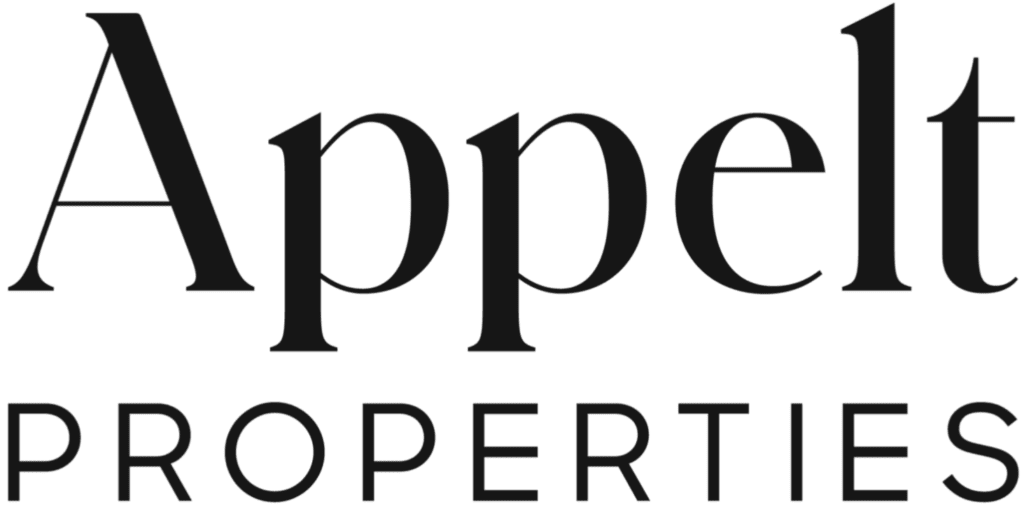 5. Stay awhile.
With many office-based professionals working remotely, work-vacations have become increasingly popular. And why not? These give you a chance to get to know an area: work a little, play a little. Short-term rentals were designed with flexibility in mind.
Find Everything You Need at The Shore
The Shore Kelowna is a modern lakefront complex that offers a flexible array of booking options. We cater to long and short-term residents, locals and tourists. This creates a unique hybrid vacation-living experience. Plus, our contactless check-in and keyless mobile entry provide an excellent pandemic-friendly alternative.
The Shore Kelowna is located across from Gyro Beach, one of the most popular beaches surrounding Okanagan Lake. Our amalgamation of residents give The Shore a distinct community feel—one that is often found in resorts and vacation destinations. There are plenty of dining options onsite, plus easy access to fitness and shopping, and hotel-like amenities for a comfortable stay.
From our central location, you'll be able to visit arts and culture hubs, parks and playgrounds, golf courses, and scenic walks in a matter of minutes. For all durations of stays, we're confident you'll find everything you need in our short term rentals.