There's nothing quite like the serenity of a summer cottage getaway. Taking long walks along the lake, cooking and laughing with friends and family, and sipping cold drinks while the kids splash in the cool water. Everyone has traditions to define their ideal summer getaway.
The Shore Kelowna is an extended-stay option offering all of the essential summer experiences right next to the Kelowna waterfront. Our 1, 2, and 3 bedroom suites are steps away from the glistening waters of Okanagan lake in South Pandosy – a Kelowna area with everything you need to make your holiday a success.
The Shore's central location and budget-friendly suites make it easy to enjoy summer vacation days with your group. Here are some of the ways that The Shore Kelowna offers a unique summer cottage alternative, a place for new traditions and modern flexibility.
Everything You Need on Holiday.
The Shore Kelowna combines the freedom to come and go on your own terms, with all of the services and amenities you'd expect from a hotel. Guests can rent suites for extended periods of time with the same no-lease commitment as a cottage rental. Thanks to eConcierge services, you won't have to deal with reception or hotel staff, but they're available when you need them. 
The Shore offers privacy and control over your vacation experience, without feeling alone in a remote location.
Like Summer Days at the Cottage, Only Nicer.
The Shore captures the summer cottage experience in its own way. The warm breeze off the lake during your morning stroll on Gyro beach, enjoying a day on the water, and coming home to cook meals together and recant tales.
The Shore's location makes it a perfect summer destination. Steps from your rental you'll find Gyro beach and the South Kelowna waterfront, with sandy beaches and outdoor activities. Kids love the outdoor playground with a zipline ride into the lake. Nearby, adults can play outdoor ping pong, volleyball, or sip on a craft beer at Shoreline Brewing.
A 10 minute walk along the beach leads to the gentle cycling and walking trails of Mission Creek Greenway, or the lakefront biking and walking trails can take you right into Downtown Kelowna.
For a touch of sophistication, some of Kelowna's finest vineyards like St. Hubertis, Summerhill, and Tantalus are a short drive away. And if you run out of drinks or pantry items, or you just don't feel like cooking after a day of activities, nearby shops and restaurants have you covered.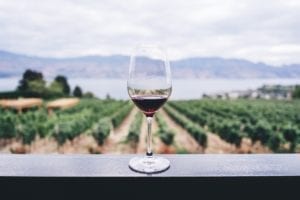 Centrally Located in Beautiful Kelowna, BC.
South Kelowna's pleasant setting matches what you'd  experience at a rental cottage. You'll be far away from the bustle of the downtown core, but minutes away from neighbourhood pubs and restaurants along Pandosy Street. Guests at The Shore can expect a relaxing atmosphere, untarnished by the traffic of Kelowna's main thoroughfares.
The Shore's convenient location means that guests have the full scope of what Kelowna has to offer right at their doorstep. We're steps away from hot sands, warm waters, and gorgeous summer sunsets at Boyce-Gyro Beach Park, and a short drive to some of Kelowna's best summer activities.
Summer Activities for All Ages.
Kelowna is full of activities for vacationers of all ages. Rent a stand-up paddle board at Gyro beach, show off your beach volleyball skills, or take an adrenaline-fuelled ride on a jet ski.
Families will enjoy the go-karting and miniature golf at Scandia Golf and Games, a visit to the Kangaroo Creek Farm, or a test of wits at the EXIT Escape Rooms.
If you love the outdoors, Kelowna's picturesque hiking, rock climbing, and mountain biking are great ways to get fresh mountain air. For mountain activities through all seasons, Big White Ski Resort is 45 minutes away by car.
Budget-friendly Rates.
Renting a lakeside cottage in Kelowna will generally set you back anywhere from $1,000 to $2,000 per night. The Shore is a budget friendly Kelowna accommodation with private rooms, a relaxed vibe, and highly competitive room rates. Our apartment-style suites come fully-equipped with kitchens, living spaces, and are centrally located in the South Pandosy.
The Shore's 2 bedroom suites start at $165 per night.
Bring The Whole Family.
At The Shore, you can book 2 and 3 bedroom suites to fit your entire group, but still feel relaxed and detached from your routine like you would at a summer cottage.
Everyone gets their own space to catch up on remote work, relax with a book or a puzzle, or celebrate events. The Shore's rental suites are conveniently pet friendly, so even furry family members can enjoy the holiday.
A Perfect Summer Getaway.
Booking an apartment-style accommodation over a cottage might seem like a deviation from tradition, but The Shore presents a modern alternative that offers the best aspects of a summer getaway.
You'll get the quintessential Kelowna experience, from laid-back beach days and peaceful natural scenery to world-class wineries and restaurants. With quiet suites and room, competitive rates, and a beautiful location next to Okanagan Lake, The Shore's extended-stay suites make holiday planning easy.

Explore our vacation suites or book your holiday rental today!